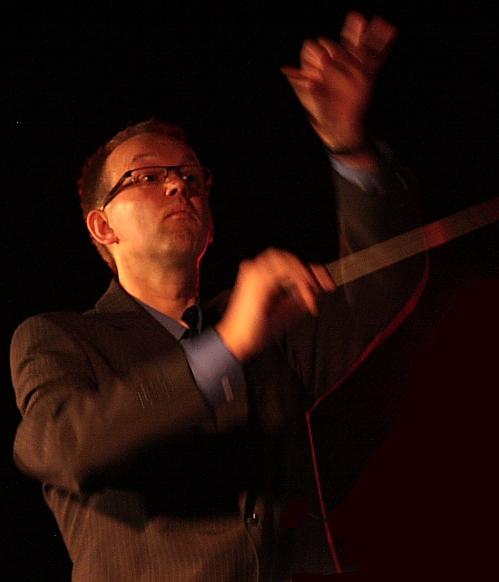 Thijs Oud was born in 1967 in Joure, the Netherlands, where he started playing the trumpet in the local wind band (Concordia) at the age of ten.

After two years of study at the conservatory in Groningen, he decided to exchange his trumpet for a trombone in 1987, and after five years studying with Sipke Bakker, he obtained his diploma with a performance emphasis in euphonium. Following four years of study with Lex van Diepen, he also received his wind band conducting diploma.

Thijs Oud is the conductor of various bands in the province of Frisia; regional brassband De spijkerpakkenband from Opsterland, the Frisian Youth Wind Orchestra and Streekharmonie Concordia from Balk. He is also active as a band leader/arranger for the professional show band TOF Superband.

As a freelance trombone player, Thijs Oud has played in the Band of the Dutch Royal Air Force and the Amsterdam Wind Orchestra. Currently, he is the principal trombone player of the festival orchestra of the Opera Spanga and the New Philharmonic Orchestra of Groningen.
His arrangements are published by De Haske